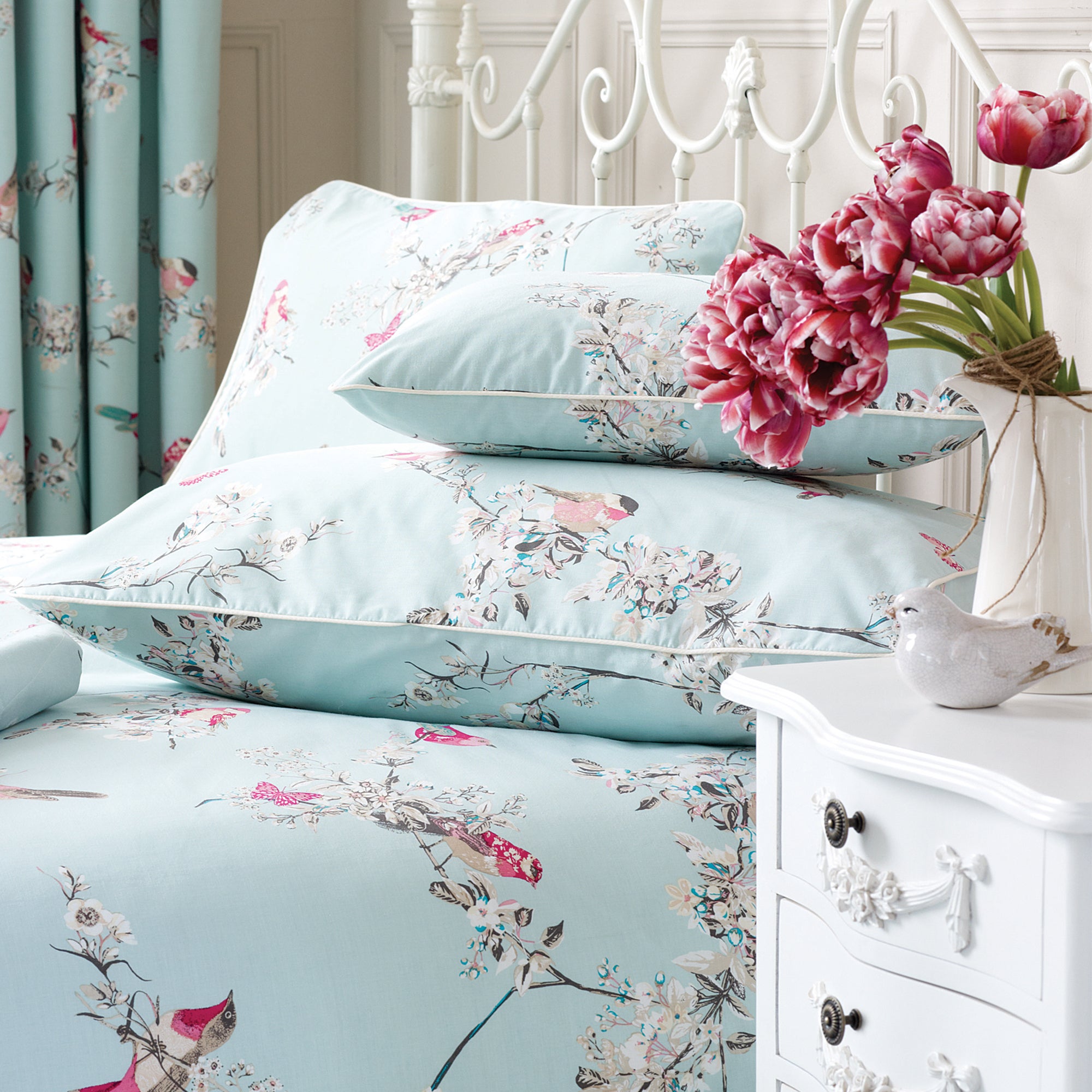 Spring is most definitely on its way and  yet there is still a chill in the air. I do like to bring Spring indoors where its still cosy. Not in a full house transformation, spending all your money kind of way. A little nod to the season always brightens a home I think.
A little bunch of daffodils really brightens my kitchen table and my mood.And then of course there is the cleaning and decluttering, the latter of which I am well under way with (come see my #10by10am project on Instagram)
I am rather taken with Dunelm's new beautiful birds collection too. It just sings Spring to me.
My favourite piece which I HAVE to have is this delicate duck egg beautiful birds cushion for the bedroom.  It makes my current taupe cushions look positively bleak. It also costs only £7.99. Not bad for a Spring home décor transformation.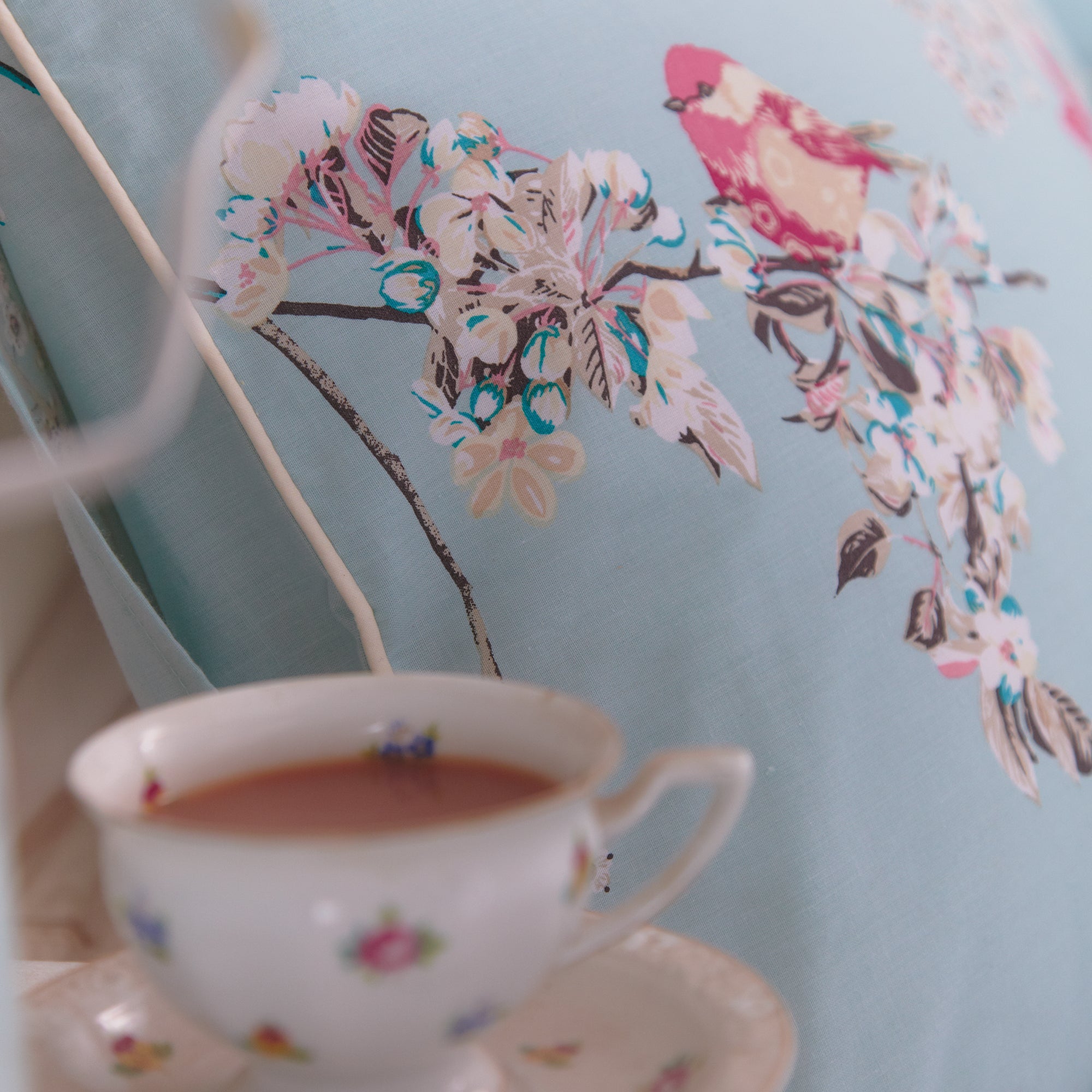 It also comes as a square cushion if that suits your style more (£9.99) and it's cover is easily removed and washed. Isn't it pretty? and at that price happy to be replaced in the cooler months.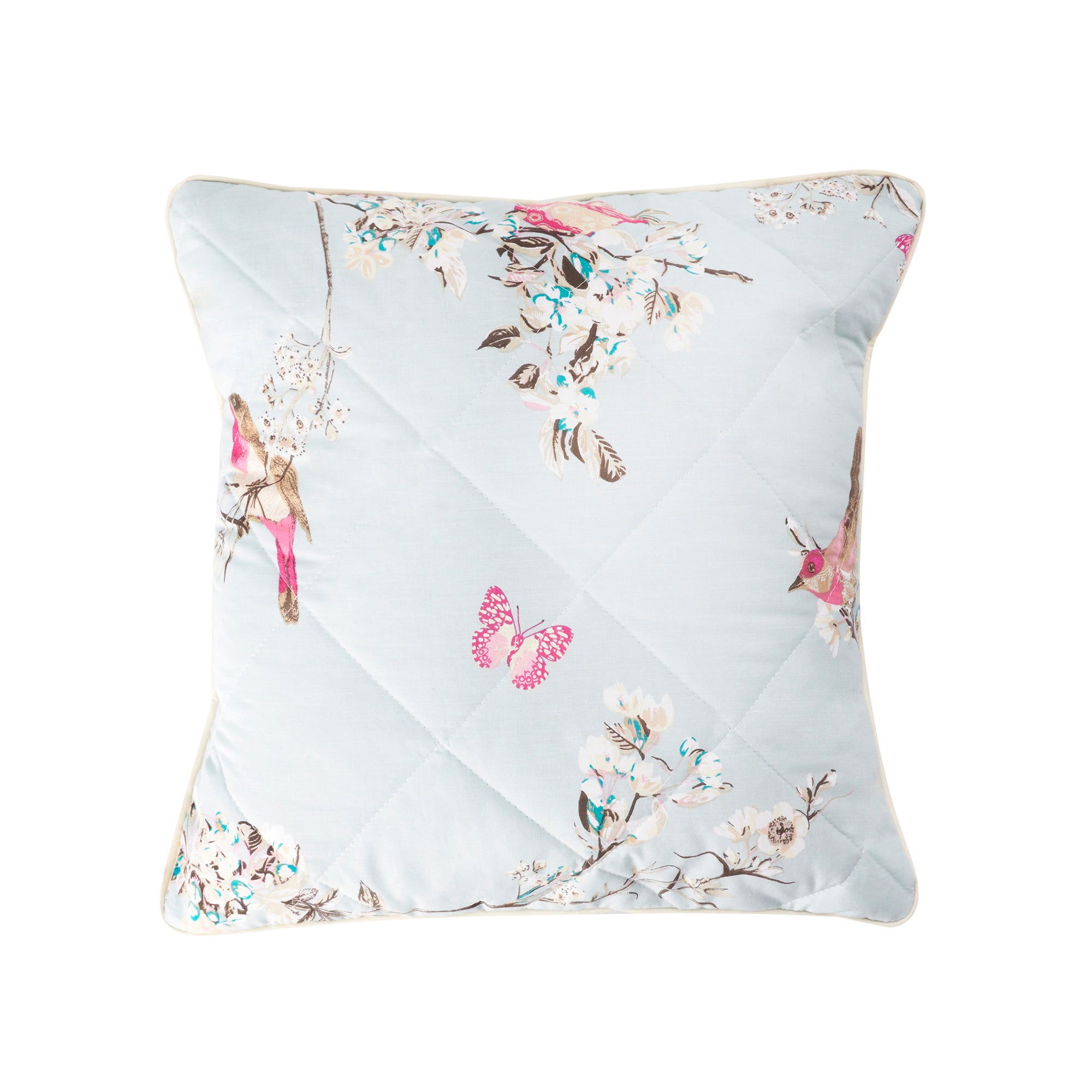 You can have a beautiful, on trend, seasonally changing and lovely home on a budget.
Little additions can make a big difference.