I have a secret squirreled away in my bedroom. It isn't actually a drawer but it's a secret hidey hole. Where I hide things. From the kids.
No it isn't a stash of chocolate.
It's a stash of treats for them. Not for when they have been good (I don't like them to equate that with getting stuff rather with feeling good) No this bag is full of things for them to do when I run out of ideas or they do and when its raining and I am tired or need a little peace.
It is entirely stocked (of course) with thrifty treats.
Would you like a peek at what I have stashed for the Easter holidays so far….?
I figured a few books would keep them busy. these costs just £.50p each. The DVD was just £1 and my son has just read the book so I am sure he will love it. The colour by numbers set are brand new and were just £1 each too. Fantastic. I envisage hours of peace and quiet….for £4.
We all need a secret drawer in our thrifty family homes.
I just call it Being Prepared.
That's my word for the week actually PREPARED it's a necessity in the school holidays
Linked up to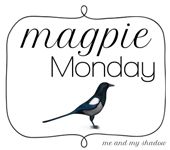 and